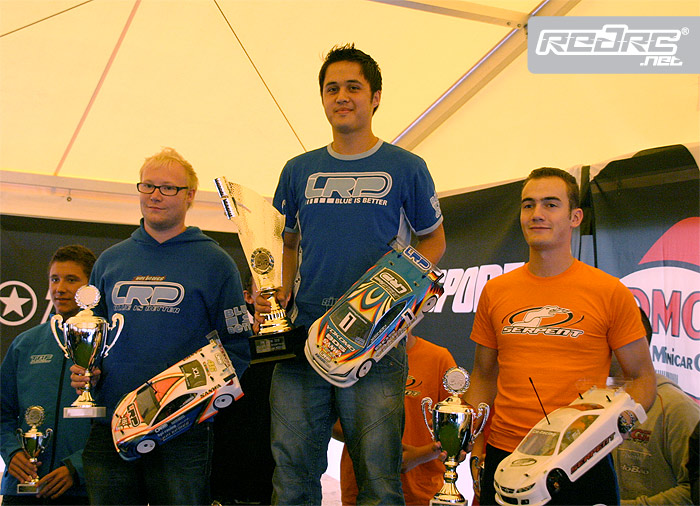 Not content with winning the
European Championships
, Ronald Volker continued his winning streak to capture the German title of touring car nationals. Volker's teammate, Prumper Yannic, finished a respectable 6th in A Main. There were total of 117 drivers in which 53 of them participated in the Modified Class.
Top 10 Modified
1. Ronald Völker (Yokomo)
2. Fleischmann Dominik (Hot Bodies)
3. Veronesi Federico (Serpent)
4. Krapp Christopher (Kyosho)
5. Pasch Patrick (Serpent)
6. Prümper Yannic (Yokomo)
7. Klöckner Rene (Tamiya)
8. Treder Lars (Tamiya)
9. Südhoff Frederik (Hot Bodies)
10.Fischer Marc (Corally)
Notable comment was that the lap times of drivers for Hobby Class (17.5T) and Sport Class (13.5T) were similar to those in Modified Class. I guess it is the Turbo Timing / Variable Timing of the latest batch of ESC that has given the extras....
Little bit of information on the venue of the event: Motodrom-track in
Andernach, Germany
View Larger Map
It is a wonderful news for Team Yokomo. Way to go!
source from
RedRC